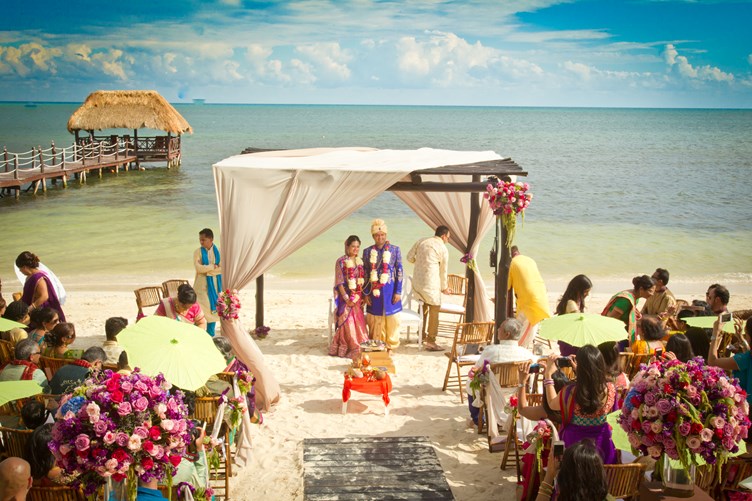 Getting married is a personal commitment and everybody wants that their wedding is a memorable one. But with the passage of time the craze of destination wedding has been increased and many people now chose to do a destination wedding. Destination weddings generally engage a smaller group of closest family members as well as friends and are a pleasurable and cherished experience for all involved. Hence, here we are giving you top 10 wedding destinations in the world.
Jamaica offers grooms and brides various alternatives of getting married on mountains and white-sand beach. After residing on the island for a day, couples can get wedded. For wedding there you have to show you passports, submit copies of their birth certificates as well as have to pay $50 for a marriage license.
In the Hawaiian Islands there are various destination wedding locations.
Thrilling cliffs,
perfect beaches and verdant mountains
make this place a very famous place for weddings. Moreover, you have to submit $60 fee and photo IDs for the wedding in Hawaiian Islands.
The Seychelles Islands are amongst the best place in the world for destination wedding. In islands you will find the Large granite boulders and beautiful beaches will make your wedding ceremony a memorable experience for you.
This place is an ideal place for those couples who love outside adventures. There you will find the various beautiful spots for getting married such as game reserves and mountaintops.
This wonderful place offers grooms and brides with various settings for the destination weddings. It includes in the beach, rain forests and many more. Additionally, in Costa Rica outdoor adventurers and nature lovers can have a wedding of a lifetime.
Mexico is an ideal place for destination wedding and attracts couples due to the white-sand beaches and turquoise waters. Furthermore, Mexico provides couples of the entire budgets options for their weddings hence ranging from the most basic to great luxury.
Tuscany in Italy can offer destination wedding goers with a memorable experience riding throughout the vineyards. There the beautiful rolling hills offer the wonderful scenery as the rich culture and cuisine make for a pleasing reside in Italy.
Paris is considered as the most romantic places in the world and is also best for the destination wedding. It is also referred as the "City of Lights" and has various landmarks like Eiffel Tower where couples like to exchange vows.
Many couples choose Phuket for getting married due to the the regal rock formations, emerald coves, golden beaches and lot more. In Phuket, as part of their wedding activities the married couple and their guests can go on an elephant trek.
10.
Amsterdam, Netherlands
Last but not least, Amsterdam is also a perfect place for the destination wedding in the world. This place is also known as "the Venice of the North," and getting married on top of the canals in the city is a choice for the couple. In addition to this, arched bridges, the cobblestone streets, meandering waterways make this place a very romantic location.