There are many people in this world who want to take Balloon ride once in their lifetime. It is an adventure and gives you a great experience. There are various places in the world where you can visit for an amazing experience of balloon ride. Hence, here we are giving you 7 best places from all over the world for hot air balloon ride.
1. Cappadocia, Turkey
Cappadocia is basically situated in the Anatolian Region of Turkey. Here the landscape is rugged rocky and is considered as the best place for balloon ride.
Here, the historic place is a famous attraction for the hot air ballooning. You can have a stunning view of fairy chimneys, orchards and valleys from above while riding in balloon. Moreover, you can visit there all year round.
2.
Orlando, Florida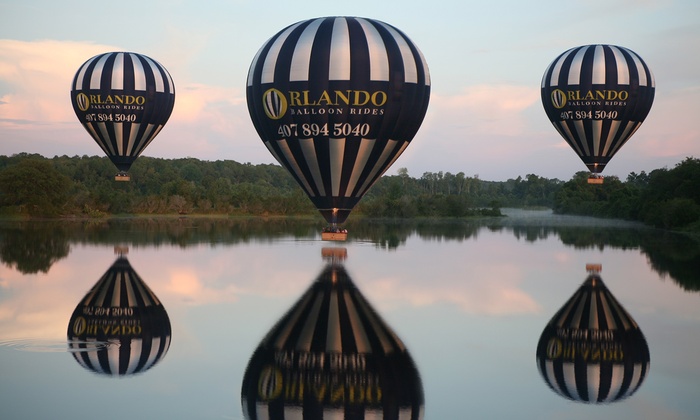 By taking a hot air balloon side in Orlando you will be able to fly high above all the beautiful theme parks. You will also get an amazing sight of Disney as well as Universal that hardly any able to see in their life as this is the theme park capital of the world. Furthermore, due to the hot weather conditions Orlando, the hot air balloons launches only during the time of sunrise.
3. Napa Valley, California
The Napa Valley in
California
is well known in the world for its striking vineyards. But here the hot balloon ride is also very famous, by taking hot air balloon ride you take in the peaceful exquisiteness of the countryside. Hence, you can visit here for balloon ride all year round because the mild weather makes this place a perfect hot air balloon site in all season.
4. Bagan, Myanmar
Bagan is amongst the most popular tourist destination in Myanmar. This is basically an ancient city of the country and there are more than 2000 historic monuments, stupas as well as pagodas look enthralling from above. Here the hot air balloon rides are obtainable from the month of November to March when winds hardly ever go beyond 25 km per hour.
5. Yarra Valley, Australia
Yarra Valley is situated just one hour drive away from the Melbourne in Australia and is well known all over the world for famous wineries. Here, a hot air balloon ride provides visitors a secure and peaceful ride over undulating hills as well as vineyards and farms. Additionally, you can enjoy the hot air balloon ride here all year round.
6. Dubai Desert Conservation Reserve
It's no revelation that the hot air balloon rides provided outside the upscale city of Dubai are amongst the most luxurious in all over the world. Here, the passengers are picked up from hotels at sunrise in close by Burj Khalifa and then transported to the lift-off site where they get the safety instructions prior to leaving on a flight of 1 hour. The balloons fly 1,200 meters high over undulating sand dunes and green oases where visitors can have glimpses of gazelles, camels and the famous Arabian Oryx.
7. Serengeti National Park, Tanzania
Serengeti National Park in Tanzania
is a home to the largest migration of mammals in all over the world. By taking the wonderful hot air balloon ride here you will see an amazing view of wildlife. Here, the balloon operators make use of low noise burners that let the balloons to soar over wildlife unnoticed. In addition to this, you can visit here all over the year for the balloon ride.