We all know that Islands are the most beautiful places on earth and conjure dreams of paradise. In the 21st century, visiting to island offers an ideal escape from the busy life. Our planet is filled with many exotic islands and many of these are fascinating and are a perfect travel destination. Hence, here we are giving you a list of 10 Beautiful Islands in the World that you must visit once in your life. These are as following:
Save up to 25% on hotels for a romantic getaway!!
Maldives is located in the Indian Ocean, and there is no doubt that it is the most beautiful island in the world. It is the home of most ravishing islands of the world and consists of over 1000 coral islands. Beautiful white beaches and aquamarine waters give Maldives a magnificent nature. Underwater creatures and amazing coral reefs will surely force you to go scuba diving as well as surfers from all over the world come here for riding the blue waves.
2. Bora Bora, French Polynesia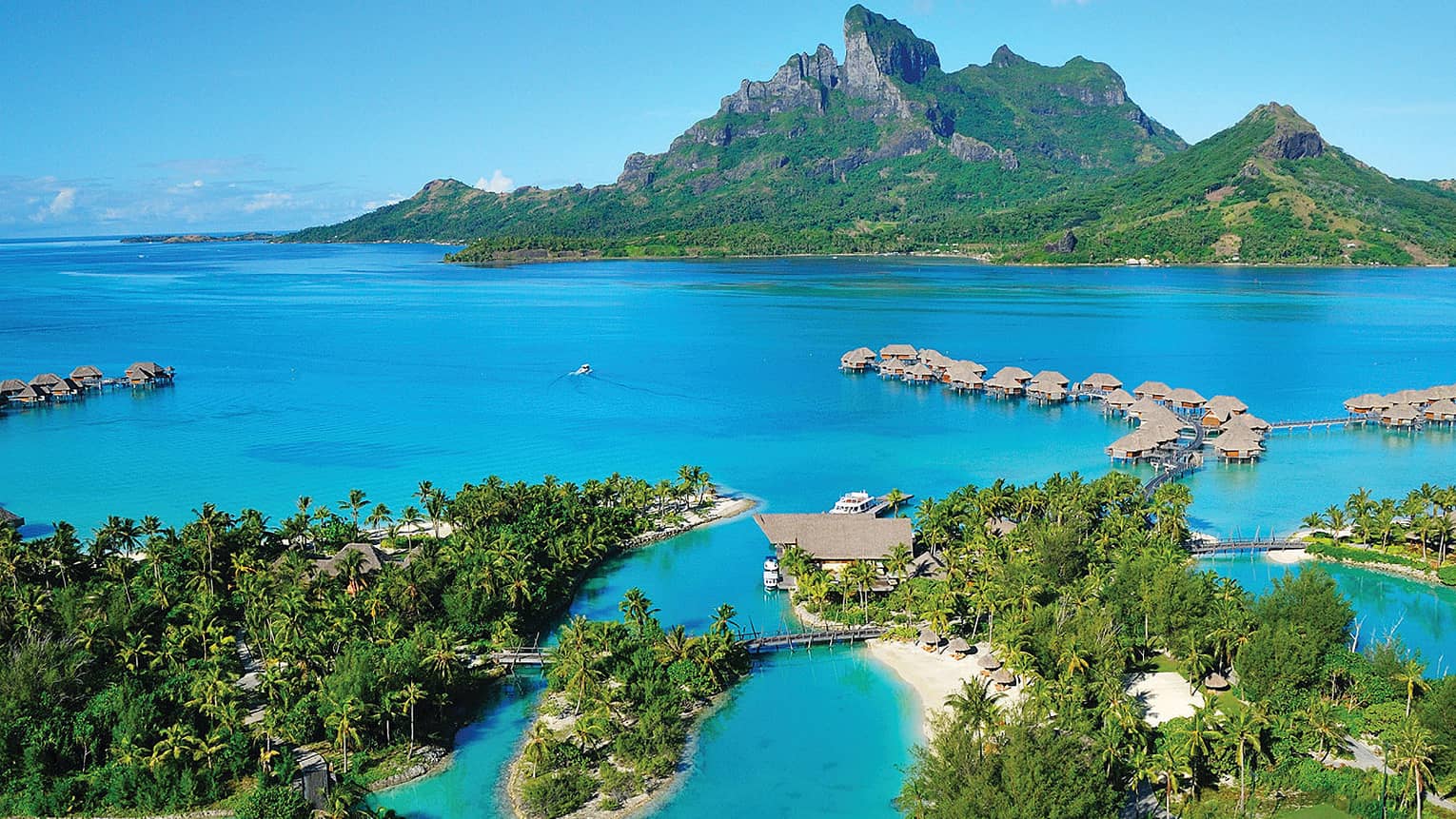 Located in French Polynesia, Bora Bora is a small volcanic island which is a very popular honeymoon destination also. Its ravishing lagoon and clear turquoise waters will leave you begging for more in this island. There is also an amazing turquoise lagoon which is amongst the most beautiful lagoons in all around the world. Moreover, you can also enjoy here some adventure activities such as parasailing, aqua bike adventure, snorkeling, lagoon cruise, Jet Ski, stand-up paddling and glass bottom boat tour.
Santorini which is located in the southern Aegean Sea was formed when a volcanic explosion damaged a lot of the settlements on what was once a solitary island. The island is very popular all over the world for its magical sunsets. There are elegant white villas which have blue domed churches; these appear to hang off volcanic cliffs that fall into the deep sea. Furthermore, is one of the most picturesque locations in all over the world and is well known for water sports such as wakeboarding, diving, banana-boating and jet ski parasailing.
Palawan is a beautiful island located in Philippines which is mainly surrounded by blue crystal clear sea water. The coastline of Palawan island stretches more than 1240 miles. Impressive diversity of tropical fish, beautiful coral reefs and bright white beaches on the island will greet you and make your holiday never ended. Other attractions that you cannot miss here at all are quaint fishing villages, unique wildlife and Tubbataha reef natural park. It is a UNESCO world heritage site, which covers an area of about 13028 hectares and protects a considerable number of marine species.
Bali is the most popular tourist destination not only in Indonesia but all over the world. Bali is renowned worldwide for mesmerizing culture, history, rich heritage of art and for the scenic landscapes. The main attractions of this beautiful island are iconic rice terraces, Hindu temples, lush tropical forests, pristine beaches and magnificent volcanic hills. In addition to this, Bali is ideal for relaxation and its charming spirit will surely wash over you like a tepid, tropical wave.
Kauai is an amazing travel destination and is the 4th largest island in the archipelago of Hawaii. It is also regarded as the 'Garden Isle' due to its lush green forest cover. Here, the waterfalls fall down from lava cliffs and the exhilarating fragrance of tropical blooms hangs on the humid air. The sea around the island is populated by striking tropical fishes, coral reefs and turtles. Therefore, you can also swim in the blue sea as well as rest on warm, sugary sand in afternoon.
Find the perfect Hawaii hotel at the lowest price. Check hotel rates at TripAdvisor!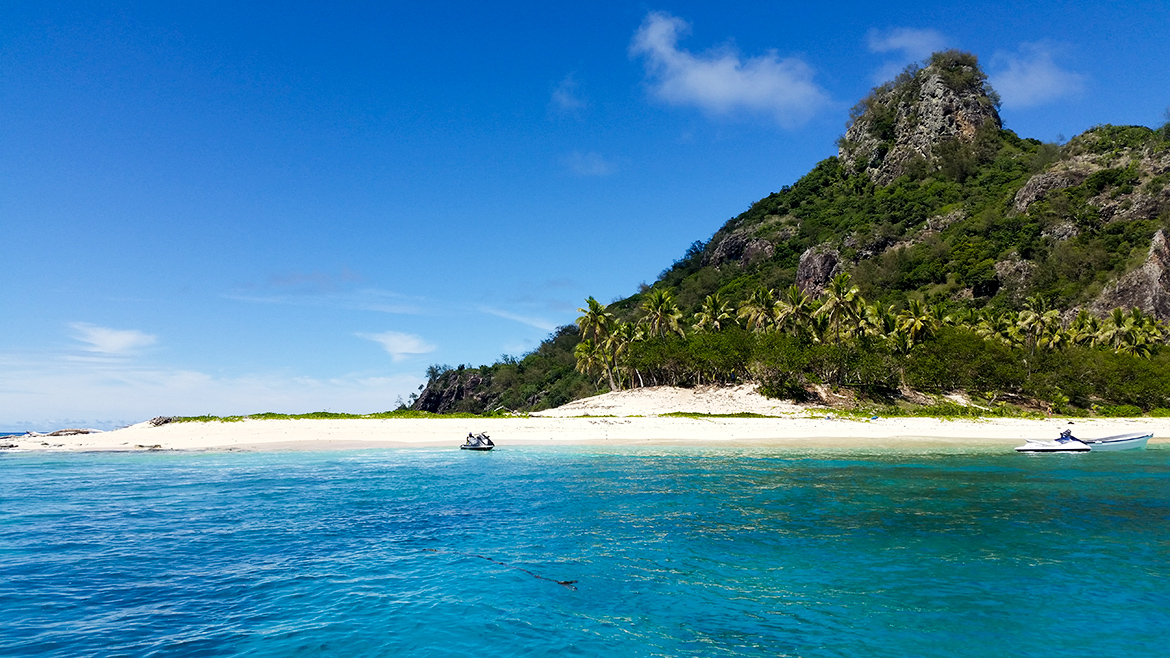 Fiji is amongst the most picturesque archipelagoes in South Pacific Ocean and consists of more than 300 islands. You can enjoy here perfect holiday as translucent turquoise waters, gorgeous lagoons, and white sand beaches attract many people all around the world. Other than this, there are also towering peaks and lush rainforests. Additionally, you can also enjoy here water activities such as snorkeling, diving we well as finishing. It is also a perfect family holiday destination.
Seychelles is a beautiful island which is exactly located in the Eastern coast of Africa, in the Indian Ocean. This island has crowd free beaches which are perfect for a relax holiday. Seychelles mainly features UNESCO protected jungles as well as white beaches having giant boulders. In this island you can also see colorful birds, giant tortoises and other exotic animals as well as there are six marine national parks.
St. Lucia is a wonderful island in the Caribbean on the boundary with the Atlantic Ocean. It is a popular tourist destination due to its interesting geography and stunning scenery. There the twin volcanic peaks that mainly rise 700 meters from the sea and make a beautiful scene that you can never forget. A wide number of tourists visit St. Lucia as part of a cruise. Apart from this, this island is perfect for all from honeymooners to adrenaline junkies.
Ko Phi Phi is mainly an island group in Thailand and visited by many tourists all over the world. You can spend your time or holidays relaxing on the beautiful beaches. In this island, lush limestone peaks go up from the tropical sea as well as warm waters round on palm-lined sugary shores. Furthermore, some of the most popular top sights in Ko Phi Phi are Phi-Phi viewpoint, Ko Bida Nok, Anemone Reef, King Cruiser Wreck and many more.