Dal Lake
Kashmir is the northwestern region of the Indian subcontinent and is cradled in the lap of majestic mountains of the Himalayas.

It is said to be the "Paradise on earth" and is well known all over the world for its eye catching beauty, unique culture and compelling nature. Charismatic Beauty of Kashmir never fails to attract tourist from all over the India as well as world. Due to its exceptional location, Kashmir is very well linked to some of the major highways and railway line.
Tourism is the backbone of economy of Kashmir and natures has generously gifted Kashmir with certain distinct flavors which hardly find an equivalent in any land of world. During the peak tourism season about 4000 tourists visit here every day. During the long Durga Pooja Holidays, the Kashmir Tourism Department is organizing the Mega Kashmir Festival. This festival was about to start on 29th September and end on 1st October 2018 but it has been postponed now but will start soon and new dates will come.
According to the official statement by Secretary Tourism Rigzin Samphel, "The state is bestowed with natural beauty and landscape, besides diverse culture, amazing art and craft, scrumptious cuisine, unique music that needs to be showcased to the travellers."
As per the news Rigzin Samphel, the tourism secretary coordinated with various individuals of tourism and he said that India's leading tour operators, MICE operators, travel agents, print as well as electronic media of various regions and celebrities will also be invited to the festival. Mr Rigzin also affirmed that, "The festival will create a buzz and send a positive message across the globe that Kashmir is a happening place where tourists not only enjoy breathtaking landscape but can also be engaged in various recreational activities."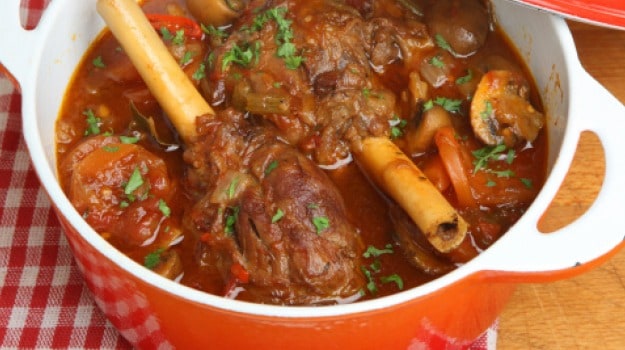 Kashmiri Rogan Josh
The features of this festival will mainly include Shikara ride, a sightseeing tour to renowned regions of Kashmir, agriculture and horticulture product expo, handicraft exhibition, houseboat ride, water sports, networking with local travel agents and houseboat owners.
Rigzin Samphel also tell to press that the festival is a optimistic message to the rest of the world to remind them the Kashmir is a very 'happening' place. This festival will break the label of Kashmir being just a romantic sightseeing spot. This will help tourists to enjoy many interesting leisure activities. In addition to this, he mentioned that this festival is being organized to focus to break the false acuity of Kashmir being an unsafe place, even when every year millions of tourists visit the region. Along with diluting the core negative supposition about Kerala, Samphel believes that the festival will also help the local minor tour service providers. Moreover, he said that he has taken complete importance to make assure that the festival takes place with zero-hassle as well as in a smooth manner.
After the Mega Kashmir Festival, if you wish to extend your vacation to cover surrounding regions, then we offer numerous tour packages in hand.
Please Find Below Itinerary:
<<<<< 05 Nights 06 Days Kashmir

Itinerary >>>>>
****** Price: 11,000 INR per Pax
Day 01 : Arrival Srinagar/ Airport
Welcome to Srinagar: The city of Lakes

you will met over representative and get transferred to Hotel and then local sight seen of srinagar visiting nishat, shalimar cheshma shahi over night stay in hotel in Srinagar.
Srinagar
INCLUSION; DINNER, TRANSPORT, ACCOMMDATION
Day 02 : Srinagar/ Day trip to Gulmarg
After breakfast drive to gulmarg know as meadows of flowers the distance of 56kms 2 hours drive in Gulmarg you can visit local gulmarg with golf course

and can have gondola ride (by your own expences) and then back to Srinagar overnight stay in hotel in Srinagar.
Day 03 : Srinagar/ Day trip to Sonmarg
After breakfast drive to Sonmarg Valley Of mountains the distance of 90kms 3 hours drive, Sonmarg lies at the head of Sindh valley. The drive through here presents a Spectacular facet of the countryside. Today you can visit zero point (by your own expences) and then back to Srinagar overnight stay in Hotel in Srinagar.
INCLUSIONS; DINNER; ACCOMMDATION; TRANSPORT; BREAKFAST
Sonmarg
Day 04 : Srinagar/ Day Excursion to Pahalgam
Early in the morning leave for Pahalgam the 'valley of shepherds' the approx distance of 100kms 3hrs drive; Pahalgam is situated at the confluence of the streams flowing from river Lidder and Sheeshnag lake. Enroute visit the Awantipura ruins, an 1100 year old temple dedicated to Lord Vishnu and built by King Awantivarma, Today you can visit to Kashmir valley, baisaran and water fall (by your own expences) or betaab valley, Chandanwari and Aru valley (by hiring car on your own expences) over night stay in hotel in Srinagar.
INCLUSIONS; ACCOMMDATION; DINNER TRANSPORT; BREAKFAST
Pahalgam
Day 05 : Srinagar/ Day trip to Dodpathri
After breakfast drive to Dodpathri Valley Of

mountains the distance of 50kms 2 hours drive,

and then local sight seen of Dodpathri , overnight stay in Hotel in Srinagar.
INCLUSION; DINNER, TRANSPORT, ACCOMMDATION, BREAKFAST
Day 06:
Morning after breakfast drop at Srinagar airport for onward journey INCLUSIONS;

ACCOMODATION; TRANSPORT; BREAKFAST
Alternatively, do you want to create your customized itinerary? If yes, then drop your mail at:

[email protected]
You can also contact to our associated partners from Kashmir:
For Dal Lake Tour And Travels
Room No. 103, Ground Floor, City Tower Complex, Khayam Chowk, Srinagar, Kashmir-190001 (India)
M : +91 9797024916 Call/What's App