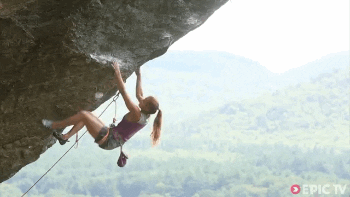 7 Best Destinations for Rock Climbing in India
Rock Climbing is one of those activities which is full of enthusiasm as well as adventure. India
is a country with terrains that entirely go hand in hand with the adventure of trekking. In this country there are some of the wonderful places where the stony landscape is ideal for this adventure sport. There are strong Himalayas in the Northern region of India and other ranges in the southern ranges. Hence, here we are giving you a list of 7 best destinations for rock climbing in India.
This is one of the most popular rock climbing destinations in Himachal Pradesh in India where you can flock every year through the peak season. Here you can see a great view of alpine flowers and snow-capped blossoms. Moreover, this place has an amazing background of Himalayan Mountains.
Kashmir
is now doubt one of the most beautiful places of the world. This place is a home to perfect travel destinations as well as adventure. Shey Rock is great for the expert travelers and beginners. So, you can try for rock climbing here as there are various rock formations.
3. Miyar Valley, Himachal Pradesh
This beautiful valley is situated on the border of Leh and it gives you the most excellent rock climbing experience with the best view. Furthermore, this valley has all ingredients for the best rock climbing experience and will surely leave you speechless.
This rock has sandstone formations and is a delight for the all rock climbers. For rock climbing here you have to take the permission from the local police. In addition to this, this is the one 0f the best place in India for the bolted rock climbing.
5. Susunia Hills, West Bengal
Susunia Hills are located in the West Bengal and gives a wonderful climbing experience to the amateurs with its simple peaks. The trouble-free climb through the hills is measured to be the ideal starting point for beginners. This is a popular archeological site and amongst the oldest inscriptions was found at this place.
Besides, the other main spots for rock climbing in West Bengal are Jai Chandi, Matha Bura and Purulia.
At Pavagadh devotees as well as adventurers flock round the year. There is a temple on the top of the hill which is known as Mahakalika temple. Here, the green, damp climb is not at all hard, but can be a slight challenging sometimes. You should try rock climbing at Pavagadh for a wonderful experience.
7. Savanadurga, Karnataka
Savanadurga is considered as the one of the largest monolith of Asia. In India this place provides best opportunities for rock climbing as well as rappelling. It is close to the Bangalore and from here you can see a magnificent view of City. Additionally, there are mainly 2 paths for rock climbing in Savanadurga which are
Karigudda and Billigudda. Billigudda trek is slightly difficult due to smooth rock patches as compare to the Karigudda trek.