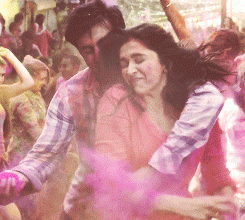 In India, Holi is a festival of colours and is celebrated on Phalgun Purnima in the month of March. People of India love and wait to celebrate this festival with full of joy. In this country, every state has its unique way of celebrating Holi, so here we are giving you 10 best places for celebrating Holi in India.
1. Mathura & Vrindavan, Uttar Pradesh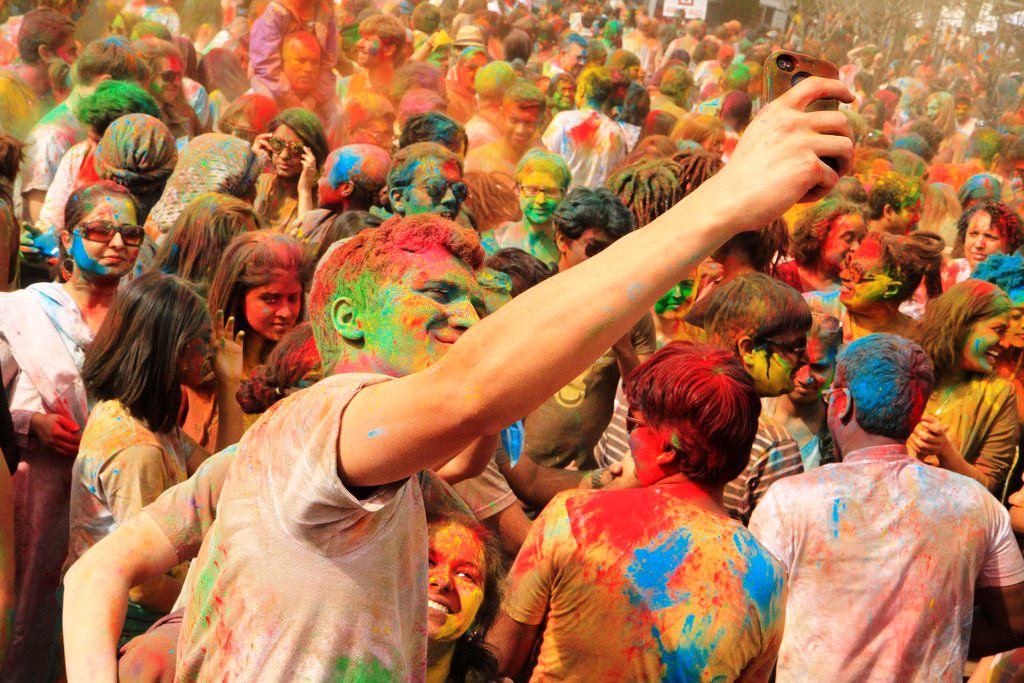 In throughout the country the Holi of Mathura and Vrindavan is very eminent. Here, tourists from all over the world came for celebrating and enjoy the festival of colours. Mathura basically is the birth of Lord Krishna and in Vrindavan he spent his childhood. In Mathura, Dwarkadheesh Temple and in Vrindavan Banke-Bihari Temple hosts Holi celebrations.
2. Barsana, Uttar Pradesh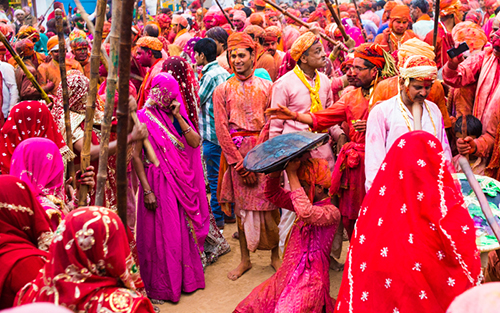 Barsana is the birthplace of Radha and is very famous for the Lathmar Holi in all over the world. There the Lord Krishna went to tease Radha and her friends. So, to take offence at this, the ladies of Barsana chased him away. Ladliji temple hosts the main celebrations of Holi where ladies chase men and hit them with the sticks and men defends themselves with a shield; therefore this Holi is named as Lathmar Holi.
3. Anandpur Sahib, Punjab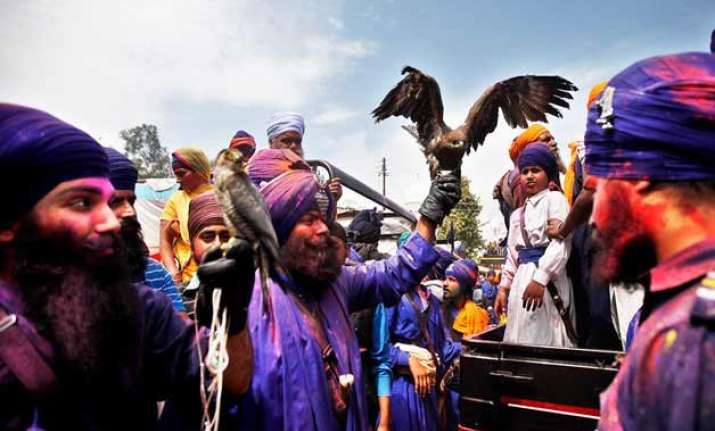 In Anandpur Sahib, Punjab Sikhs celebrates Holi in a unique way and there Holi is called as Hola Mohalla. They celebrate the festival with an outstanding display of physical agility and martial arts. Moreover, this is certainly a visual treat for watching these events!
4. Varanasi, Uttar Pradesh
If you want to enjoy the Holi with full fun then you should definitely visit Varanasi. This is a Holy place where tourists visit from all over the world. Here the roads are slathered in diverse colours during Holi and you should also enjoy eating gujia and other sweets in Varanasi.
5. Jaipur and Udaipur, Rajasthan
In Rajasthan, Holi is amongst the major festivals celebrated. Here, it is celebrated two days, on the first day the Holika Dahan takes place and on second day the colours of Holi are out on the streets of Jaipur and Udaipur. In Jaipur, the Holi festival begins with a huge parade which includes folk dancing, decorated elephants and camels through all the streets.
6. Purulia, West Bengal
In West Bengal, Purulia is a place where Holi is celebrated with the traditional Chauu Dance and with coloured powder. This dance is interesting that you have definitely not seen before. You can also enjoy Natua dance and Darbari Jhumur during Holi in Purulia.
7. Mumbai, Maharashtra
In Mumbai, Holi is one of the major festivals and is celebrated with great passion. The People of Mumbai celebrate this festival of colours in modern style by organizing music as well as dance parties. Furthermore, here you will enjoy the Holi with pumping music at every street.
8. Hampi, Karnataka
In Hampi, the Holi celebration is held for two days. People meet in the streets for splashing colors and dance to the drum beats followed by a dip in the river. On the eve of Holi, Hampi which is one of the heritage sites in India turns colourful.
9.
Goa
Holi in Goa is known as "Shigmo" and the celebrations mainly include parades, bands and nighttime melodious fares. This festival is highlighted with performances of various troupes in the type of parades as well as cultural dramas. In addition to this, the beaches of Goa also turn colorful with large number of tourists and locals gather on the shores for playing and enjoy with colors.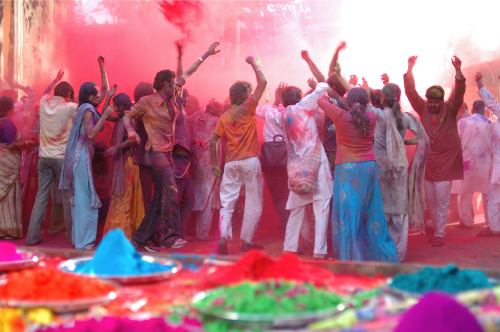 People in Delhi celebrates Holi in a modern style, eats Gujia, dance in loud music of DJ, bhang and of course colours. The foreign tourist also celebrates Holi with the local people and enjoys a lot.