India is a land of assortment, a nation that bristles with diverse ethnicity, cultures, traditions as well as flavours that simmer and boil in the local kitchens. Rajasthan has always thrilled the visitors all over the world from golden deserts, grand forts to a well-off cultural legacy. The traditional food of Rajasthan is very highly demanded by the tourists all through the year. Your journey to Rajasthan is unfinished if you have not experienced their mouthwatering dishes, so every food aficionado must have tasted them at least one time. Here we are giving you top 10 Rajasthani Dishes that you should not miss out on.
1. Dal baati churma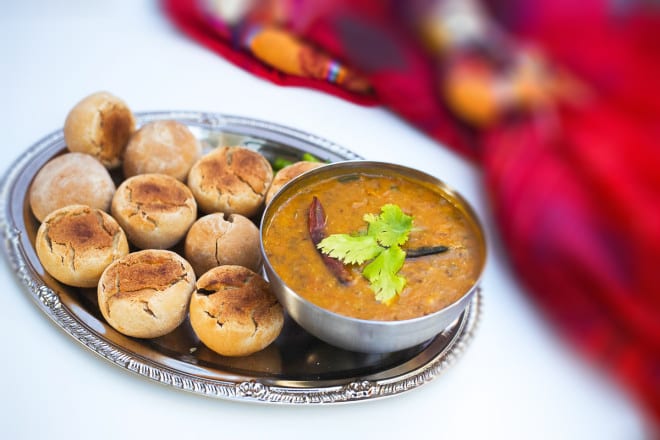 Dal Baati Churma is the signature dish of Rajsthan and no Rajasthani food is complete without this dish. In this dish the round Baatis are dipped in the ghee with the churma and Panchkuti dal for making an appetizing combination. Moreover, it is always eaten with lentil curry or dal.
2. Laal Maas
Laal Mass is mainly the legendary 'Red Meat curry' of Rajasthan. It is a very popular non vegetarian dish of the princely state. This spicy dish gets its red colour from the burning red chillies and gets its name as Laal Maas due to its red colour. It is a must try for meat eaters and is mostly served with bajra rotis (Chappatis).
3. Gatte ki sabji
Gatte ki sabji is a very popular spicy curry dish which can be found at almost all parts of Rajasthan. It is gram and rice flour dumplings which are called as 'Gattas' and sunken into the gravy of a yogurt curry. This mouthwatering curry is mainly served with rice and any kind of Roti.
4. Churma Ladoo
No Rajasthani buffet is complete without mouthwatering Churma Ladoos. These are prepared using huge amount to pure desi ghee and are served after dal bati. Churma Laddoos are the yummiest sweets you can have and is renowned in all over the Rajasthan for its excellent taste.
5. Poori of Methi and Bajra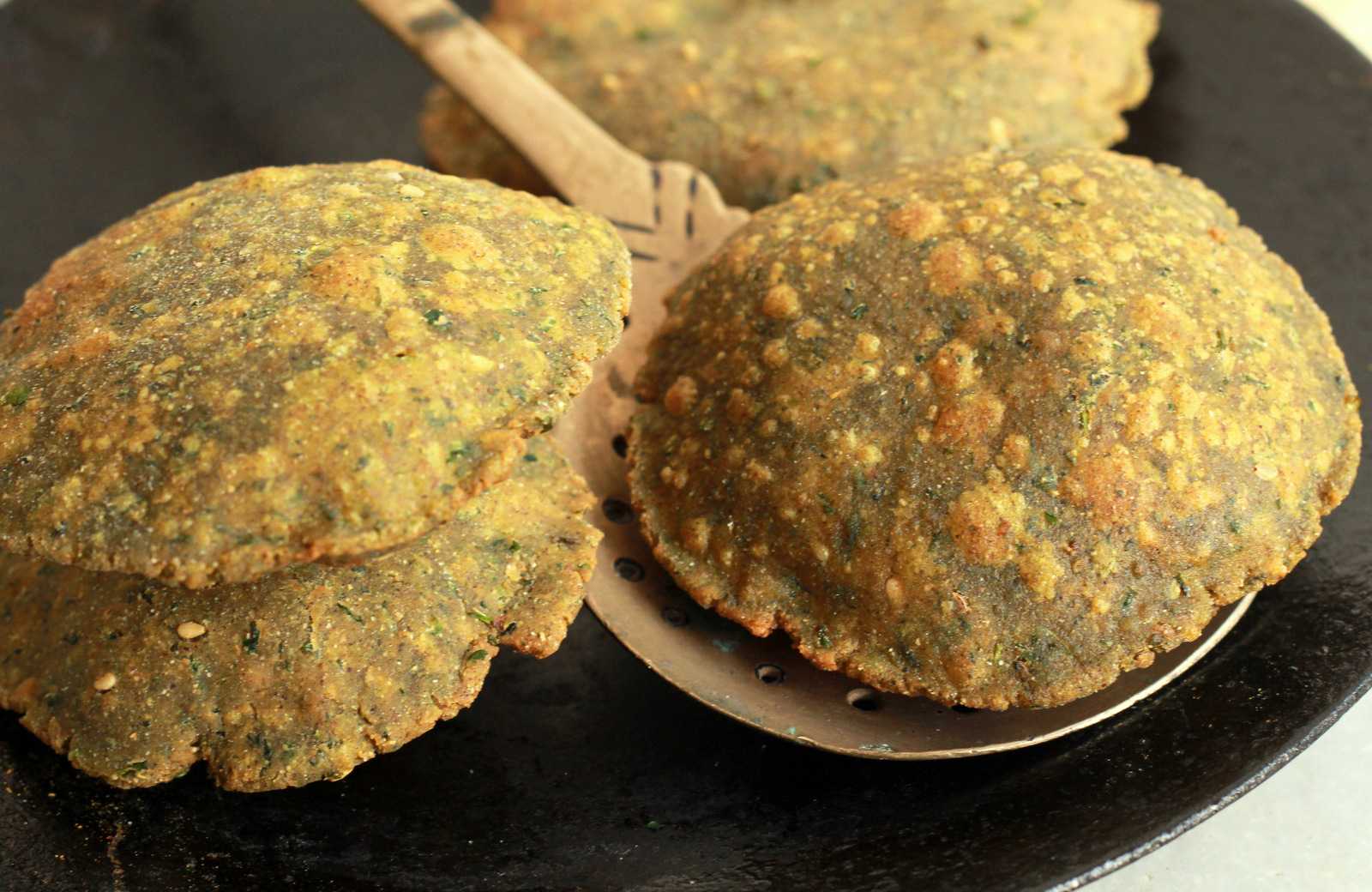 This is a steaming hot Rajasthani snack and is loved by the all people who visit to the place. It is prepared using Methi and Bajra floor with a small amount of oil. Furthermore, these finger licking steamy pooris taste excellent with the potato, chutney, and boondi raita.
6. Ker sangria
Ker sangri is a typical desert vegetable where ker is a wild berry and sangri is a type of long bean grown mostly in the desert areas of Jaisalmer. The ker is tangy in taste and goes very well with the bajra rotis. In addition, it is prepared using buttermilk and water.
7. Ghewar
No Rajasthani ceremony and festival is complete without this scrumptious sweet dish. This is basically a disc made from flour then soaked in ghee and milk and finally topped with sliced almonds. This delectable dish has a crispy texture and is made in a mould. It comes in variety of mawa (condensed milk), malai ghevar (cream) and plain Ghevar.
8. Kesar Murgh
Kesar murgh is a very highly spiced and scrumptious Rajasthani dish. This is a non- vegetarian dish which is prepared of boneless chickens along with kesar for providing it a saffron colour and delectable taste. So, the people who love eating non vegetarian must taste this kesar flavoured mouth watering dish of Rajasthan.
9. Mawa Kachori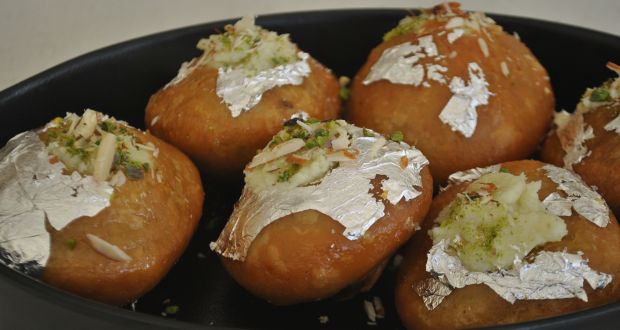 Mawa Kachori is an exotic dessert which is filled with dry fruits and khoya and then deep fried. After deep frying it is soaked in the sugar syrup. One should definitely indulge in this dessert after lunch or dinner. Hence, the pastry filled with mixture of mawa and nuts makes it a very celebratory dessert.
10. Aamras ki Rajasthani Kadhi
Aamras ki Kadhi is prepared by blending the mango puree along with the besam and buttermilk. After that, it is topped with the tadka of desi spices and boondi. This Rajasthani version of kadhi is a pungent one which will give your taste buds a boot start. Apart from this, this healthy and light dish is a staple diet and goes perfect with the rice.