Wanderlust! This is what they call the insane love of travelling. Or the " lust to wander". A desire to go all around the world from the deepest valleys to the shallowest lakes. From the highest mountains to the lowest hills. From the largest Oceans to the smallest islets.
Any wanderer can be easily distinguished from a person who hasn't moved out of his or her house even once, for both will differ in their outlook and ways of thinking. A traveller is usually full of life and zeal. He will surely be positive in all respects. In fact, travelling is not just about boarding a flight and visiting famous destinations.
There's more to it!
Exploring cultures and people
While visiting the North East India or the ancient tribes or nomadic wanderers in Tibet, you just don't go and click their pictures and pose for selfies with them. You will talk to them, will do a homestay with them, and learn about their cuisines, cultures, dances, languages, rituals, and history.
By mixing with other people from other regions, which only travelling can make possible, you will surely start thinking about their livelihood and ways of survival.
A walk around an old and the small village of Rajasthan will open you up to a different world, where you will see small details of life. Children playing in sand dunes. Women with veils over the face, filling water pots and carrying them back home walking kilometres and miles.
You will see the tea cultivation in Assam and wonder how is it collected and segregated. So that every time you take a sip of your tea, you will recapitulate the tea valleys of Assam.
In other words, you will start looking at others from a different perspective. Your life will change wholly as you will start appreciating other cultures and people. Thus will help you in your daily tasks, as you will become more accommodative as a person.
Learning ways of living
Imagine yourself going for a hiking or trekking on the Himadri ranges of Himalayas. Or if that doesn't suffice, think of going to Mt. Everest or any glacier, where there is no food, no fire, no warm water to take bath. Literally, nothing!
You will be wholly disconnected from the outside world and will be with your other companions probably, trying to light a bonfire. That single experience of your life will make you learn to live in alternative ways.
You will automatically learn the golden lesson that life may not come with all prerequisite items. You will have to sometimes take risks, search for alternatives and even stay hungry for a day. In other words, travelling will certainly make you explore other ways of living. It will open up your horizons of thinking. While at home, you just live comfortably and in a relaxing way, with all comforts of life.
But when you will travel to the monasteries in Sikkim and Himachal Pradesh, you will find the Buddhist monks living a harsh life, doing meditation, with limited food available.
Alternatively, you won't limit yourself to live in just one way. Or you will start being more modest, appreciating whatever little you will have in life.
Appreciate Natural Beauty and Ecosystems
If you keep on hearing in the news headlines that the Amazon Rainforests have caught fire, you may be only a little hurt or worse than that, you may not even bother about it. But when you have visited the pristine, sacred, sanctified and natural emerald green forests yourself, you will begin to realise their importance.
The same holds in other cases also. It's only when you closely examine the minutest details in a natural space and entity, that you start realising how beautiful it is.
The vast expanses of Savannah Grasslands in Africa will help you know closely about the flora and fauna that exists in that place- giraffes, elephants, deer, antelopes, etc.
Now someone may ask, how will it help change our perspective in life? Well, it can be explained in a way that once you start appreciating the natural beauty or flora of a place that you have visited, you will even start protecting other people and plants and animals around you. The feeling of protecting everything will help you shape yourself into a sensitive individual.
From then onwards, you will become an individual whose perspective towards life and others will be full of care and safety.
Discover Yourself
Often in movies and serials, you must have watched a hero going to the farthest places on Earth to find his inner self and true heart. This may look creepy at a point, but it's exactly what travelling helps you do.
Travelling will make you discover your identity, your passion, emotions, sentiments and also your goal in life.
People who are really confused in life and don't exactly know why they are living or what they want to do should certainly travel.
Travelling to the ashrams of the monks and nuns or to the most vibrant locales of any region will give you inner strength. It will transform your perspective of looking at life in a mundane manner from making you see life through coloured glasses.
For those who are bored with their lifestyles or don't feel anything exciting going on, can travel. The difference will be apparently visible when you will take life as a sweet dessert and not bitter gourd.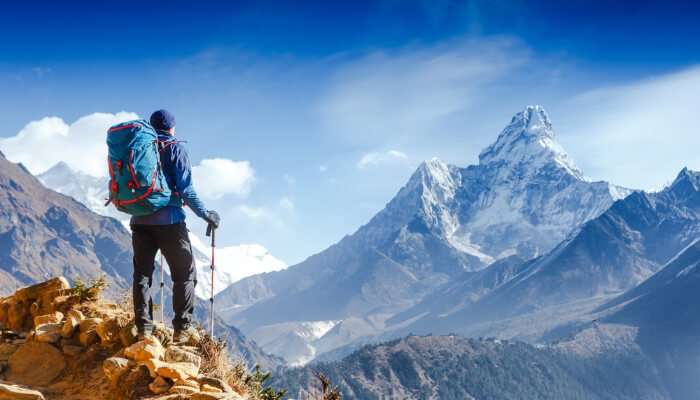 Develop Emotions and think differently
When the luscious greenery of Oxford or Cambridge will make your eyes reflect green. When the high rising Alps and the snow-clad peaks will send shivers to your body. Or when the cool waters of a snowy river will touch your feet. That's when you will actually become a true sentimental person.
All throughout life, we keep on grudging about one thing or the other. Satisfaction is something that people lack today. But, travelling to tonnes of places, will make you applaud yourself and your living vis-a-vis the places you will visit.
Emotions like love, empathy, sympathy, generosity and the like will reflexively develop within you. Not because you just go to New places and get happy.
But because of the larger reason that you will start loving yourself more. The general outlook of everyone towards life is that of being a burden.
But watching the zephyr and the lovely daisies, pansies, periwinkles rustling in the air, you will begin loving yourself and others.
● By watching the poor locals in a Ladakh village, you will feel empathy with them.
● By visiting the Golden Temple in Amritsar, you will develop spirituality.
● By watching the Taj Mahal, you will start loving your partner more.
● By going to Disneyland, you will begin reviving your childhood memories.
● By visiting Kashmir, you will start thinking over heaven's manifestation in the valley.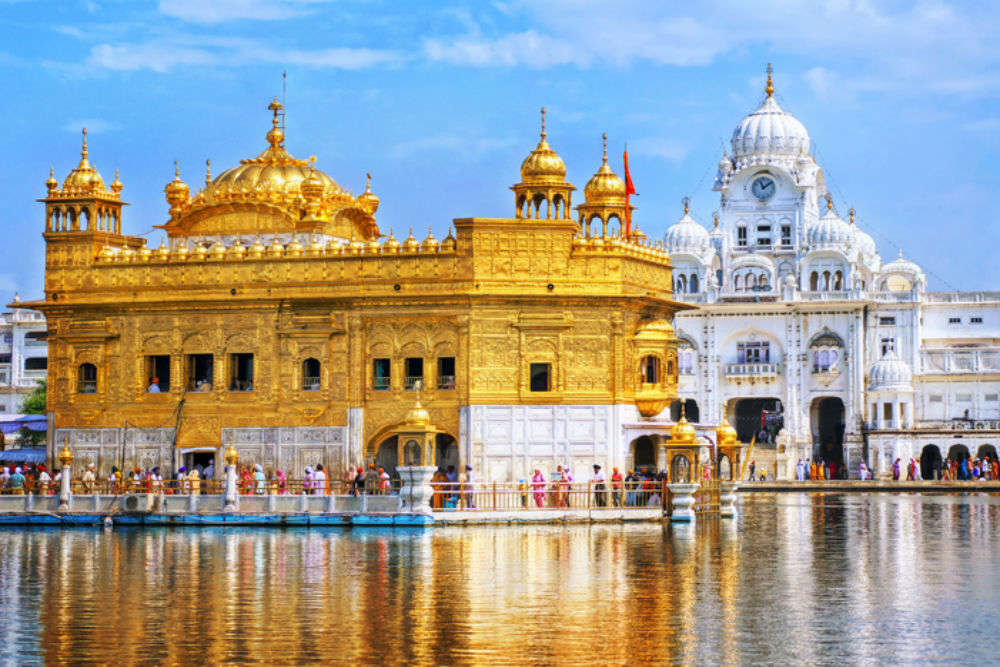 Altogether, travelling is the most fun activity that you can engage in. People who don't travel, won't have any story to narrate to their friends, peers or children or future grandchildren. While the ones who travel, never age. They always stay young, looking forward to something new every day. Looking forward to a new beginning in every ending.
So, just don't limit yourself to a static place. Keep moving, for the water that stays develops algae. Freshwater is only found in fast rivers- the Teesta of Sikkim, the Brahmaputra of Assam!