India Gate is one the most enthralling and famous in New Delhi. It is located in Rajpath and is visited by millions of tourists from across the world every year. India Gate is face of Delhi, a popular picnic site and a monument. Hence, here we are giving you 12 Interesting facts about India Gate New Delhi.
1. It is the biggest war memorials of the World and is originally known as All India War Memorial.
2. India Gate was built to commemorate 70,000 soldiers of the Indian Army who lost their lives in Third Anglo-Afghan War and First World War in the period 1914–21.
3. India gate is similarly designed like Arc De Triomphe in Paris. It is 42 meters high and its foundation was laid by Sir Edwin Lutyens who was an architect of Delhi then. It is constructed using pale sandstones.
4. In India gate there was a statue of Great George V. He was emperor of India then, installed at the premises of India Gate. It was later removed from the site because of a controversy and then installed in the Coronation park in addition with the other statues that belong to the similar time period.
5. There is a famous Amar Jawan Jyoti in which flames stays alight 24X7. It is there in the memory of the martyrs of the 1971 Indo Pak War. It is placedin a shrine and the arrangement is on a cenotaph made of black colour marble. Moreover, a rifle is also placed on it, alongwith a helmet of soldier on it.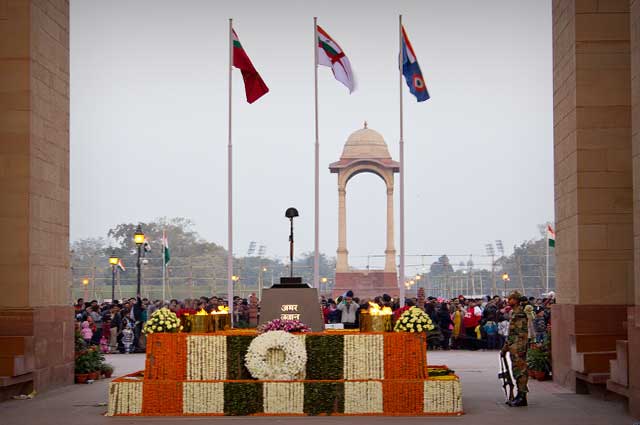 6. It took approx 10 years to complete its construction and its foundation was laid by the Duke of Connaught on February 10th, 1921.
7. There are some names inscribed in it, the names are of 13,218 servicemen including some officers as well as soldiers from the United Kingdom.
8. It is usual for the President, Prime Minister as well as visiting guests of the State to visit India Gate and pay respect to Amar Jawan Jyoti on events of State ceremonies.
9. At Amar Jawan Jyoti Soldiers from all the 3 services of the Indian Armed Forces are kept at vigil round the clock.
10. India gate is a patriotic attraction but it is also a famous picnic spot in Delhi. People from all over the India come here as there are lush green lawns surrounding the areas. Tourists come here in day time as well as in night time to enjoy with their friends and families.
11. India Gate is of greatest importance on 26th of January each year as the Republic Day Parade, which originates from the Rajpath (Rashtrapati Bhavan) and passes around this memorial.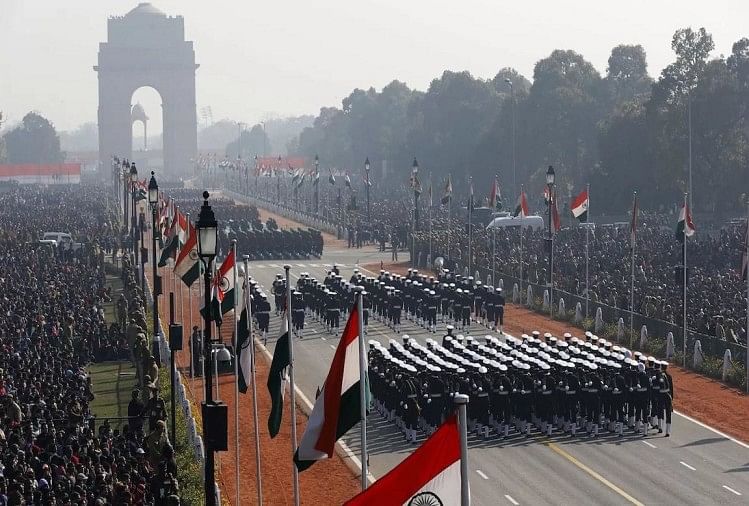 12. The best time to visit India Gate is from 7 pm to 9 pm as the light illuminated during the evenings and it looks very beautiful.
You can reach India Gate by getting down at Barakhamba Road Metro Station, Delhi. It is on the Blue line and is approx 3 kms away far from the India Gate. You can easily take taxi or auto from here to reach there. Moreover, you can also reach India gate from Rajiv Chowk metro station.