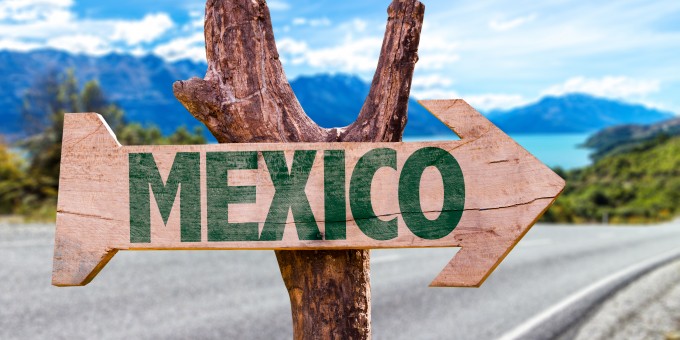 Mexico city is a big city, with nearly 22 million people living in the city. There are a lot of things to do! From Cultural, sports, and entertaining , here is a my 10 must do things in the city.
1- REFORMA
Most sundays they close up Reforma Avenue ( big avenue in Mexico) for excercise, you will find people with bikes, people running, or even just walking. There are several places where you can rent bike for free the place is called "bici gratis" free bikes, the only thing you have to do is show 2 ID´s, and fill out an application, and you will be ready to go!. It starts as early as 8 am till 2pm.
2- XOCHIMILCO
It is a UNESCO World Heritage site, this is what is left of Mexico city´s lake. Sadly this has been in decay, for the polution, and garbage. We as mexicans are trying our most take care of the site.
It is far from city center, aprox a 90 min with public transportation which I really don´t recommend that much better to take an uber or a taxi from the hotel.
At the embarcadero Nativitas, take one of the boats (trajineras), which will take you through the canals. The boats are colorfully painted by the owner in honor of some relative. As you go on through the canals you will find other boats with music food, and souvenirs to buy. You can bring your own food to make picnic as the boats have a large table in the middle. For the cost, they charge 350 pesos per hour for the whole boat, there are few people that will try to rip you off, saying that is the cost per person or that the fee for the hour is much more, don´t go with that, it is better to do it online and have your ticket:
https://www.trajinerasxochimilco.com.mx/
3- PALACIO DE BELLAS ARTES
It´s a beautiful, prominent cultural center in Mexico City, it has hosted some of the most of the notable events in music, dance, theatre. literature, etc. It was built almost completly out of marble, inside it you can find a few murals from Diego Rivera, David Alfaro Siqueiros. Visit the expositions available in it´s museum.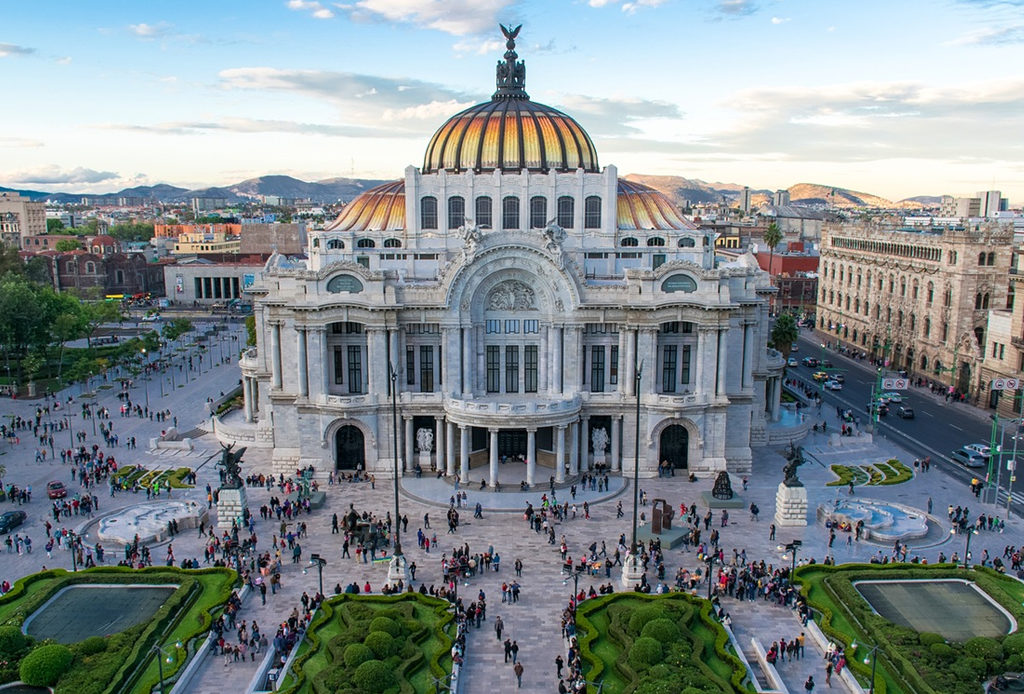 4- ZOCALO
Even though this year is undergoing a major renovation this is a good place to start your tour in Mexico city. Underneath there are vestiges of what it used to be the great city of Tenochtitlan, as well as you will have a great view of Catedral Metropolitana and Palacio Nacional.
5- MUSEO DEL TEMPLO MAYOR
To really understand Mexico´s history, you must visit this musuem next to Zocalo. It is about the history of the Mexicas, and it´s archtectural vestiges, which before the Spanish came they rule the place.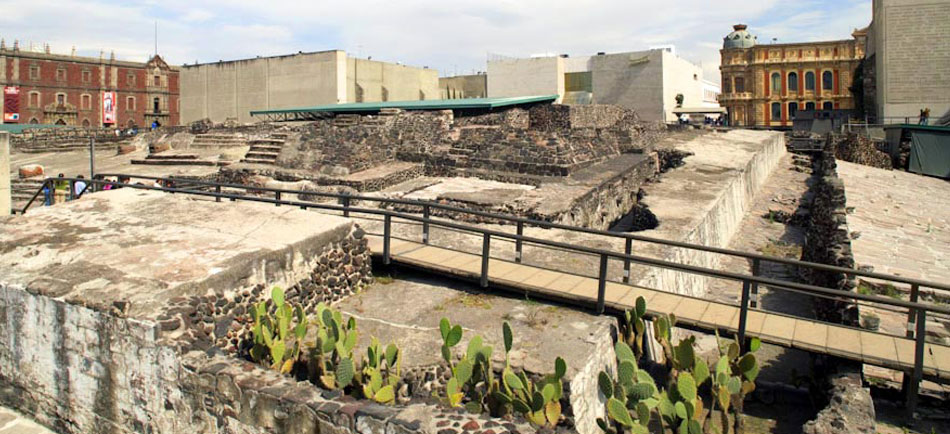 6- GARIBALDI
If you are looking for real mariachi and tequila this is the place to be, specially at night, there are a few bars where you can enjoy the music and a few drinks.
7- TORRE LATINO AMERICANA
Next to Palacio de Bellas Artes, you will find the first skyscraper in Latin America, that is where the name comes. With 61 years old, it is one of the most significant buildings in Mexico´s capital city.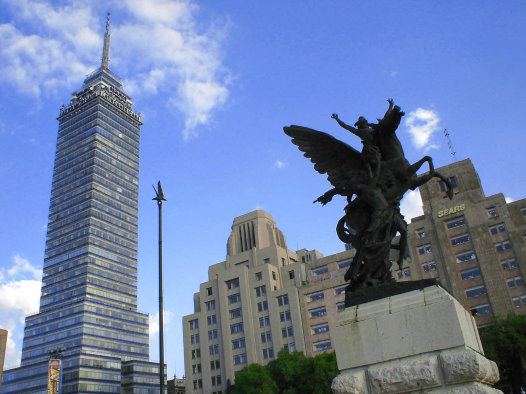 8- BOSQUE AND CASTILLO DE CHAPULTEPEC
Bosque de Chapultepec is a huge park in the middle of the city, inside you will find the zoo, Castillo de chapultepec, a lake in the 3rd section. Let´s go slowly…
First, Castillo de Chapultepec, this castle was built for royalty, the olny one in Latin America. The castle has been home for Emperors, military school, presidential house, and now it is the host of the history museum, very interesting visit, don´t miss the carriages, and the amazing view to Paseo de la Reforma.
I recommend the 3rd section of the park where the lake is there is a couple of restaurants to have breakfast or lunch with a nice view and after that you can take a stroll around the lake.
9- MUAC ( Museum of contemporary art)
This is the first musuem of its kind in our city, it has 9 rooms, auditorium, workshops and more. It is inside the UNAM ( National Independent Mexico´s University) right in the cultural place, so on your way out you will be able to check if there is a show for dance or theater.
10- COYOACAN
This neighborood is on the south of the city, where you will find arts and crafts markets, culinary delights. On saturdays there is a Art expo, called Saturday´s Bazar, it hosts good home artists. Also while in coyoacan you can visit Frida Kahlo and Diego Rivera´s house, also known as the blue house, now it is a musuem dedicated to her´s life work.
11- POLANCO AND COLONIA ROMA
Two of my favorite neighborhoods in the city, with restaurants, shops, and places to walk around. Colonia Roma was home of my ancestors when they first came to Mexico, in the last few years has become a neighborhood with a lot of life, with restaurants, bars, the architecture is almost the same as it was in the 1920´s.
Polanco is more like a classy neighborhood, with high end shops in Mazarik avenue, restaurants, and bars.