September 27 is celebrated worldwide on World Tourism Day; this year will be celebrated in the city of Doha (QATAR) for "the year of sustainable tourism".
Tourism is a great generator of jobs around the world, according to official data until 2015, tourists spent 1.2 billion traveling around the world.
They represent 10% of gross domestic product (GDP) in the world economy and continue to grow thanks to its segmentation.
Nowadays the tourist is no longer satisfied with seeing, and enjoying tours of the place, they look for more experience, knowledge, to participate more with the locals.
This year's theme is sustainable tourism.
Tourism can improve the quality of life for many communities if we support them by visiting them by consuming their products and services that they produce.
In doing so we are improving their quality of life directly by adding that we leave economic pours in their community in exchange for receiving their culture, traditions and teaching that you can enjoy your visit without contaminating or depredating their land to care for future generations, enjoy a ecological tourism
We have to realize that tourism now contributes 5% of the world's carbon footprint; of this 3.2% comes from the transport sector and the rest of the hotel industry, according to data from the world tourism organization.
We must promote the use of non-polluting technologies, renewable energies, make people aware of the effect and damage we do for pollution and depredation of natural resources.
At the conference of the Astana 2017 Expo in Kazakhstan, on the occasion of the Year of Sustainable Tourism, President of the World Tourism Organization Taleb Rifal said:
"We have to make sure that people understand that fighting climate change does not mean that people travel less, our message is that growth and sustainability are not in conflict with each other.
We can still grow, but grow in a responsible, ethical and sustainable way.
LONG LIFE TO SUSTAINABLE TOURISM.
The Yucatan Peninsula Mexico is located in the northernmost part of Mesoamerica that divides the Gulf of Mexico, with the Caribbean Sea in the extreme southeast of North America, its territory is 145,000 square kilometers; is integrated by the states of Campeche, Yucatan and Quintana Roo.
It is a territory of hard limestone, low jungle and underground rivers of fresh water that we denominate cenotes or (Xibalbá, the underworld of the Mayas).
It is a rich land with a lot of history, culture, architecture, gastronomy, Mayan archeoastronomy, music, and a great diversity of great tropical ecosystems, with variety of cenotes, aquifers, beaches, low waters, mangroves, wetlands, reefs as well as its famous sites archaeological, natural heritage, associated with cultural heritage, is a place surrounded by myths and legends.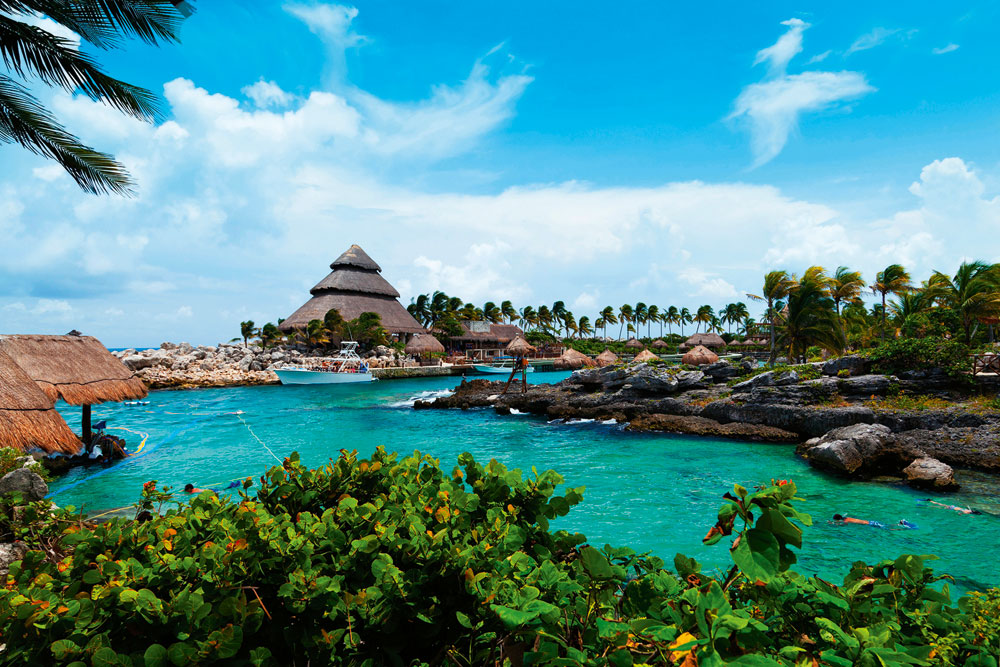 This piece of territory has:
1- PATRIMONIES OF THE HUMANITY GRANTED BY UNESCO. YUCATAN
(the prehispanic cities of Chichen Itza and Uxmal in Yucatan.
2- MIXED CULTURAL HERITAGE: (MAYA CULTURE AND TROPICAL FORESTS) CAMPECHE in Calakmul.
4.- MAGICAL PEOPLES IN YUCATAN : Izamal and Valladolid.
5- THE ONLY SACRED ART MUSEUM OF SOUTHEAST MEXICAN, IN YUCATAN: It exudes a rich historical and cultural heritage of the region, texts, altarpieces, images and paintings of the church of the region from the sixteenth century to the mid-nineteenth century.
6- THE BIOSPHERE OF CELESTUN IN YUCATAN.
Colonial cities, with its rich neighborhoods in history from the fifteenth century onwards, Mayan villages, cosmopolitan cities including Merida, Cancún and Playa del Carmen, nautical tourism, ecotourism, sports and much more.
Rosa Isela García Pantoja
Entrepreneur and President of Amit Yuc.