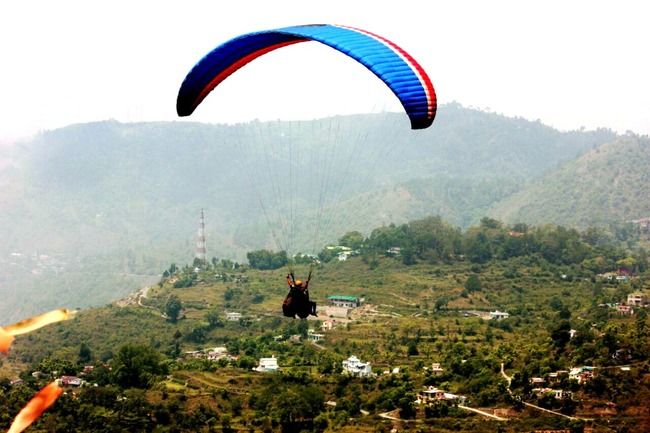 Every person in this planet wish to soar like a free bird, but very few have courage to do so. So, if a person want to fly like a bird in the sky then Paragliding is best for him/her. This is mainly an adventurous commotion which assures you with the execution of your life-long dream of soaring high in the air like a bird. Besides, India is an abode to some of the most stunning gliding destinations as well as sites. Here we are giving you a list of paragliding destinations that are merely breathtaking. These are as following: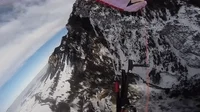 1. Manali:
Manali has been come out as the wonderful destination for enjoying the astonishing excitement of paragliding. This famous hill station is considered as one the best as well as the crucial paragliding places in all over the India. Moreover, if you are looking for the authentic paragliding experience then this is the best place as well as option for you.
2. Indrunag, Dharamshala:
Indrunag near Dharamshala is amongst the international destinations for the paragliding. Indru Nag site is a small plateau which is located at the hilltop and is used by the paragliders as a beginning pad for a joy ride of 15 to 20 minutes. In addition to this, while paragliding; you can see the beautiful view of Dharmsala city.
3. Kunjapuri, Rishikesh:
Kunjapuri is a small place in

Rishikesh, Uttarakhand and located in the shivalik ranges. People who visit Rishikesh, for sure also take a ride of paragliding. While taking a ride you can have a view of Chaukhamba, Swarga Rohini peaks, Banderpunch and Gangotri. Also, Kunjapuri stands as an inimitable paragliding destination for the Indians as well as foreigners.
4. Goa:
Paragliding is an exciting sport that gives you a combination of an adrenaline filled and a peaceful serene experience that can only be witnessed while flying in the sky. Goa is a place in India that offers an outstanding destination for paragliding. Here, the paragliding trips take place in the North Goa at the Querim beach and Arambol beach.
Pavana is one of the top paragliding places in India which is located on Kamshet the highway near to Pavana Dam. This is a place which makes the adventure lovers take back to an unforgettable paragliding experience which they are going to treasure for a lifetime. Furthermore, here you get an exceptional experience of paragliding through the water of the lake.
6. Bedni Bugyal, Uttarakhand: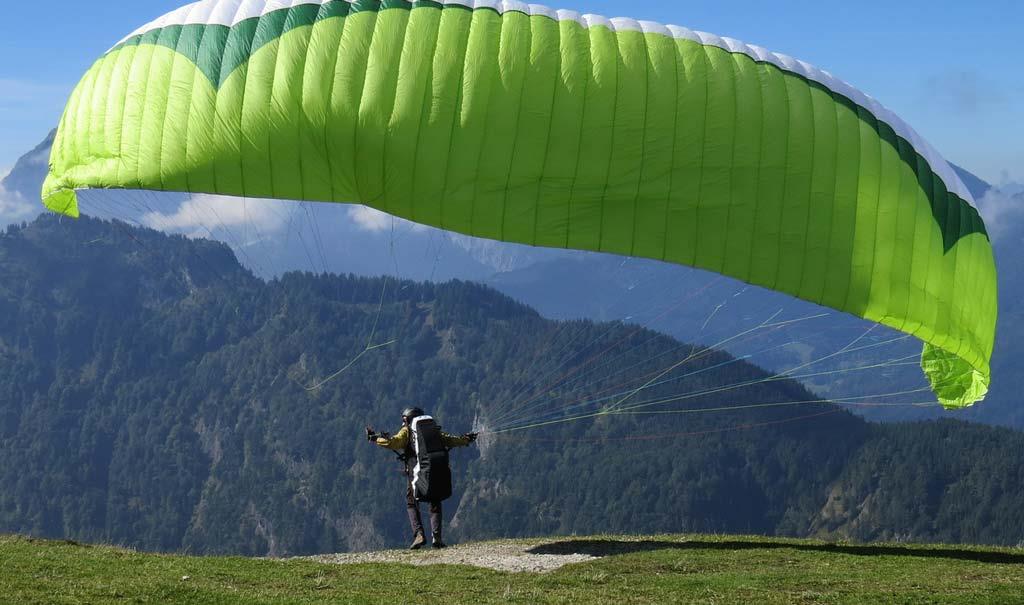 Bedni Bugyal is a place in Uttarakhand which is located in the Garhwal region

at the height of 3354 meters above the sea level. This place is well known for offering the magnificent views of the Himalayan Mountains. Here a paraglider can experience soaring in the clear blue sky along with the thriving green fields at the feet. Moreover, you can also go for the training courses at Bedni Bugyal before your final flight in the air.
7. Sanasar, Jammu:
Sanasar is located at the distance of 19 km from Patnitop in Jammu. It is a small hill station and is well known for the paragliding and golf destination. The best time for paragliding in Sanasar is from May to June and then from September to October. From here you can get a beautiful of snow capped Himalayan mountain ranges.
8. Bhimtal, Uttarakhand
Bhimtal is a small hill station in the state of Uttarakhand known for its serene beauty. You can enjoy here many adventure sports as well as paragliding. Here you will feel like soaring in the sky by seeing the magnificent views of lakes such as Bhimtal lake and Naukuchiatal Lake.
*Blog Post By: Neeta Sharma