There are many people in the world who love their pets. Pets are important part of their lives. But some people can't travel due to their favorite destination due to their pet, as they have to leave pets in home while travelling or going for holiday. So here we are giving you a list of famous pet friendly hotels in the world. Hence, now you can take your loved pets to these hotels and enjoy your vacations with them without leaving them alone in home.
1. The Ritz-Carlton Bachelor Gulch
The Ritz-Carlton Bachelor Gulch is nestled the beautiful Vail mountains and comprises of two resident mascots. Here you will find a cute Bernard Puppy named as Bachelor and his female assistant which is named as Belle and is a Bernese mountain dog. This famous pet friendly resort gives a special pack for four-legged guests which is known as "Bachelor's Pack", enthused by the dog "Bachelor". Here pets are treated with the special room service, premium dog bowls, doggie massages and many more.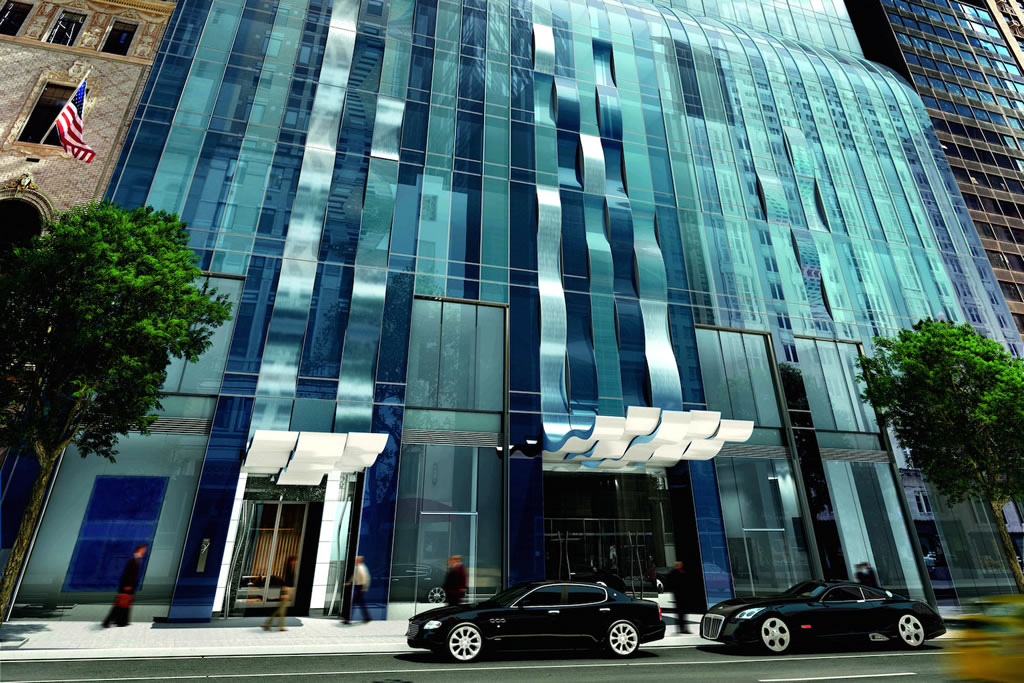 Park Hyatt in New York is a world famous pet friendly hotel. Hotel provides special package for travelling dogs as well as customized compilation of services that cater to the needs of your dog. You will get the option to book a VIP treatment for your dog, canine treats from Nesbits. This hotel also offers paw wipes, special dog bed, Kong typical treat-dispensing toy with all-natural almond butter, waste bag dispenser and lot more. Apart from this, 100 USD of every package is contributed to the Humane Society by Park Hyatt, New York.
3. Cypress Inn, California
Cypress Inn is a renowned pet friendly hotel in California. There is Sadie who is a director of pet relations and is an adored black and white Chihuahua who frequently sports a fashionable red turtleneck sweater. To a pet owner Sadie provide with nearby points of interest such as beaches, shops and restaurants that unlock their doors to dogs. Here you will find that the pets are welcomed in the comfy living room for afternoon tea or in the delightful quad for breakfast as well as evening starters.
This is a modern hotel which is housed in a chronological landmark construction that dates back to 1908. Here four legged guests are also welcomed who are under 13 pounds. This hotel doesn't charge any fee for bringing your puppy to stay. When you will arrive with your pet there will be a special basket for your pet. Furthermore, there is a large living space in every suite that is enough for your dog to wander around.
5. Gstaad Palace, Switzerland
Gstaad Palace is counted amongst the most glamorous hotel of Switerzland. This resort also welcomes discriminating global customers and their four-legged buddies. From here you can see the amazing view of Swiss Alps and also enjoy at well known nightclub. The package for pets mainly comprises a pillow, two water bowls as well as a welcome card. Additionally, this resort also offers 24 hour complimentary dog walking service, on request dog sitters, chicken, rice and many more eatable items.
The Rome Cavalieri has both spas as well as food menus geared toward four-legged patrons. There are 15 acres of land on resort with dog-sitting and dog-walking services, so you can click pictures on the Spanish Steps while your pet runs freely at the property. There is also a doggy spa and there you can take your pet for a skin treatment, shampoo or styling appointment. Here you can also call staff to order a modified cashmere jumper with the name of your pet embroidered on the side.
7. Cliveden House Berkshire, England
This well-known British house is famous for hosting 300 years of parties for many of the monarchy's most top players. Here you can bring your pet dog. Here doggie treats and menu are menu are accessible on demand at an extra charge. The pets are welcome in the bedrooms and public areas except The Spa, Walled Garden and dining rooms. Moreover, there is also a restriction that you can bring here only small dogs, as Cliveden House welcomes dogs only upto the age of one year.